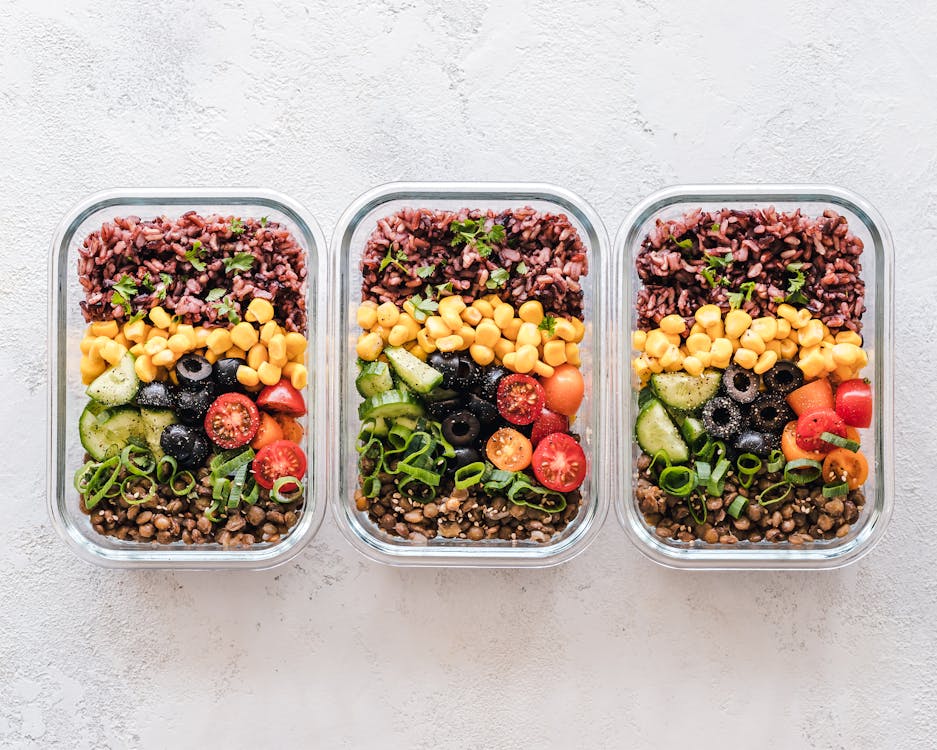 We all know that "Failing to Plan is Planning to Fail".  (This was one of my medical school professor's cheesey catch phrases). While true at exam time, I think it's applicable with our eating habits and meal preparation.
If it's 6 pm and nothing is in the fridge, we end up grabbing a bucket of 'chicken parts' or having a huge, hot disc of cheese and meat (pizza) delivered.  In todays' world convenience is king. We can even get cookies or ice cream cakes uber-ed in minutes.
When you haven't shopped and meal prepped ahead of time, it's easy to slip into convenient, cheap, fast food.  Which is tough on the bod — and the pant size!
So pick a day when you can pre-make some stuff to store in the fridge. That way when the tummy grumbles, you'll have delicious dishes to nosh on.
One of my FAVE meal plan strategies is to buy a bag of arugula or spinach and a rotisserie chicken. Below is the week's meal plan for 1-2 people, but adjust you number of birds to the number of peeps and their appetites!
Day 1: Serve 1-2 chicken legs and brown rice on bed of green (spinach/arugula).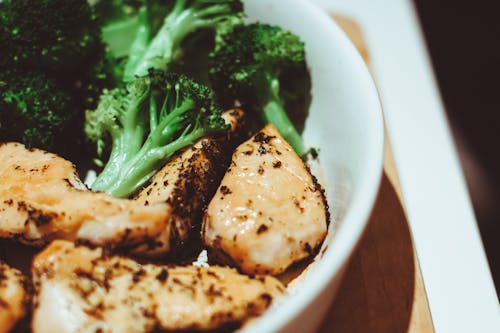 Day 2: Make a salad with favorite bean or veggies (onions, mushrooms, and avocados) and pulled chicken.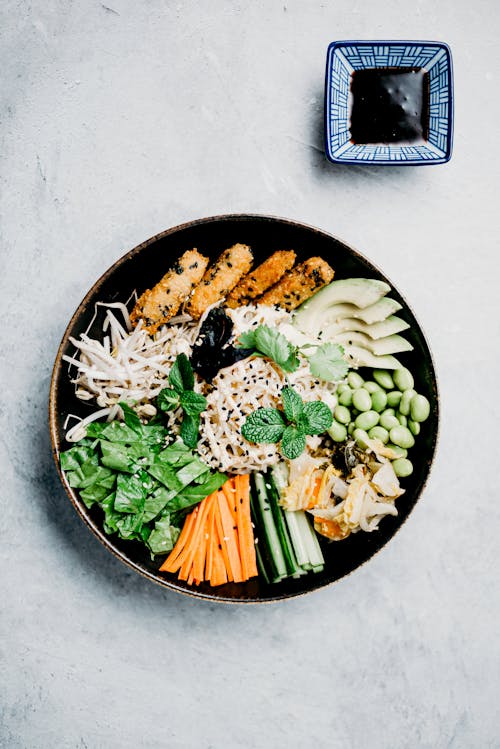 Day 3: Make yummy tostadas! Toast organic tortilla (I like Trader Joes), chicken, and cheese for ~ 10 minutes on 400 and then add arugula and salsa. Easy-peesy!
Day 4: 1/2-1 Chicken breast in a bowl with rice, arugula and salsa (or bean salad)
Day 5: Make Chicken Pot Pie: Make your own dough or Trader Joe's it. Grease a pie pan. Add what's left of your chicken (really strip that carcass!), 1 can of split pea soup, 2 tsp tarragon, 1/2 tsp ground black pepper and 3 dashes of sea salt. Slit the top of your pie and bake for 25-30 minutes at 375. Let cool for 20 minutes. Freeze what you don't eat!