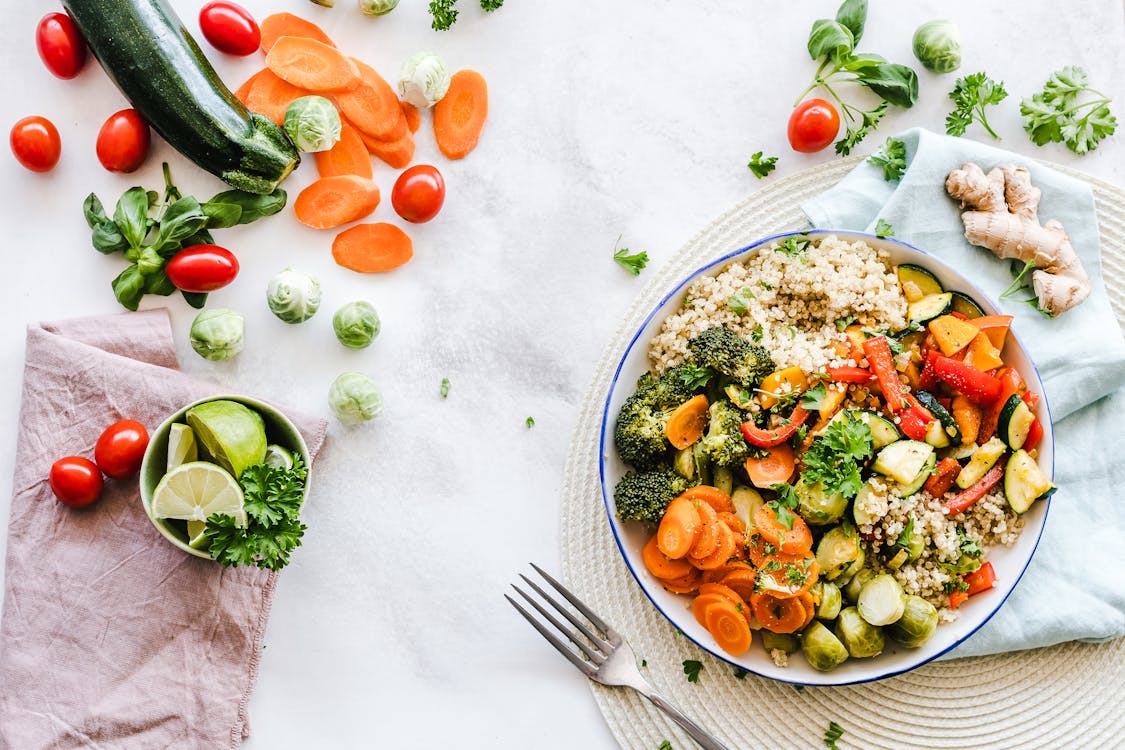 If you're like me, you want a healthy rotation of dinners that don't get boring, don't take a fortnight to prepare, are easy on the wallet and tempt the ole' taste buds. For those of us without a personal chef and lacking culinary genius, the list below will help guide your grocery shopping on Sunday for a healthy weekly rotation.  Select your sauce, your meats/proteins, your vegetables and your grain. Mix it up or use the meal plan I've provided below.
Shop at your local whole foods or health food store for great already made sauces or make your own! Keep these sauces in stock and swap out whatever veggies are in season at your local Farmers Market.
Sauces:
Lemon, olive oil, salt and pepper
Curry
Asian fusion (easy healthy recipe)
Pesto (easy healthy recipe)
Tomato sauce (easy healthy recipe)
Salsa
Protein (you choose! meat, pork, chicken, or vegetarian options!)
Tempeh (don't knock it til you've tried it!)  [pronounced "temp-hay"]
Tofu
Fish
Chicken
Beans
Meat
Vegetables:
Spinach
Broccoli
Onion
Peppers
Asparagus
Cabbage
Edamame
Mushrooms
Grain:
Farro
Amaranth
Quinoa
Soba noodles
Cous Cous
Brown or wild rice
Pasta (try Trader Joe's Black bean, Red lentil, or Brown rice versions!)
_______________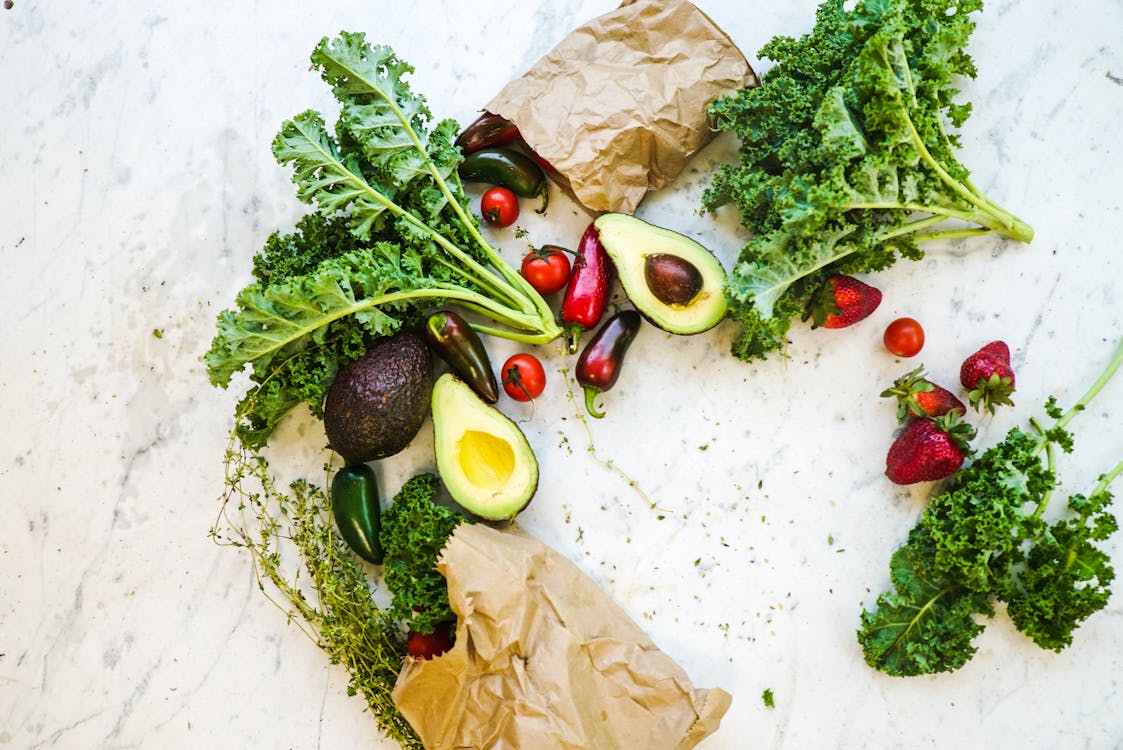 WEEKLY MEAL PLAN
MON: Lemon, olive oil and salt and pepper / Fish / Asparagus / Wild rice (could also put salsa on fish)
TUE: Tomato sauce / chicken / broccoli, mushrooms, served atop spinach and/or farro
WED: Curry / tempeh / onion, broccoli, peppers / brown rice
THUR: Pesto / chicken / asparagus, onion / linguine pasta
FRI:  Asian sauce / Tofu and edamame / onion, peppers, mushrooms / Soba noodles
SAT: Salsa / Black Beans and fish / spinach, onion, chopped or shredded cabbage, brown rice or quinoa; add cheese and serve over ~10 organic blue corn chips as nachos
SUN: Mix tomato sauce, beans, quinoa, onions and peppers with chili powder or cayenne pepper, garlic salt and pepper to make chili
Each of these should be served with a salad made from spinach and any/all of the veggies you have on hand.
You're welcome!